Fully Furnished Rental Cottages (Code: RCM-5034)
dumaguete City, Negros Oriental, Philippines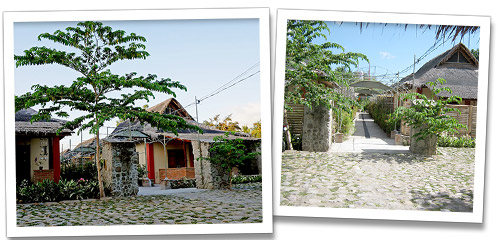 Two spacious and naturally cool cottages charmingly furnished and fully equipped for your vacation and business needs in and around Dumaguete. This property is ideal for vacation rentals, holiday cottages, weekend cottages, and located in a safe and quiet place.
The site is 10 minutes away from the center of Dumaguete and 10 minutes going to the Municipality of Valencia. There are plenty of secondary routes going to Dumaguete, Valencia and even Bacong. Public transportation is accessible in both ways in forms of tricycle and jeepneys.
property type
Vacation Cottage, Weekend Rental Cottages,Holiday Cottages for Rent
lot area
1,563 sq.m.
floor area
72 sq.m.
Property INformation
No. Bedrooms: 2
No. of T&B: 1
Other information
2 Operational cottages inside the resort

Building Description:
Year Contructed: 2011
Building Type: Cottage-Bungalow
Walling: Concrete
Roofing: Layer membrane, sacsac, cogon, and amakan

Interior Description:
No. of Bedrooms: 2 double bedrooms
Kitchen: open area
Dining: open area
Living: open area

Furnishings Included:
Beds and linens, sofa, dining chairs, TV, fridge and freezer, microwave and toaster.
availability

check for availability




RATES (HIGH SEASON)

DAILY RATE

PHP 1,500 (good for 2 persons)
PHP 1,700 (good for 3 persons)
PHP 1,900 (good for 4 persons)

WEEKLY RATE

PHP 8,000 (good for 2 persons/adults)
PHP 10,000 (good for 4 persons/adults)

MONTHLY RATE

PHP 27,000 (good for 2 adults)
PHP 30,000 (good for 4 adults)

currency exchange rate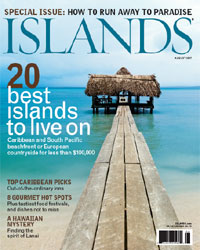 IN 2007 NEGROS ORIENTAL NAMED AMONG WORLD'S BEST ISLANDS TO LIVE ON

Negros Oriental, and its capital Dumaguete, lives up to its moniker "the city of gentle people" as US-based Islands magazine listed it as one of the 20 best islands to live on.
Islands magazine is one of the widest circulated and most trusted travel publications in the United States. Its readership of 500,000 comprises mostly of frequent tourists who take more than one annual holiday and stay for an average of seven days at any given vacation. (read more)

IN 2014 DUMAGUETE CITY TAGGED AS ONE OF THE WORLD'S 'BEST PLACES TO RETIRE'
Forbes named Dumaguete as top 5 among 7 best places to retire around the world! Forbes is a leading media magazine and is among the most trusted resources for business and investment topics based in the United States.
In addition, the 2014 Retire Overseas Index chose Dumaguete to be one of the 'Best Places to Retire' around the world based on 12 factors, namely climate, existing expat community, cost of living, health care, crime, infrastructure, English spoken, real estate, entertainment, residency options, environmental conditions and taxes. (read more)

• 1 hectare = 2.47 acres
• 1 hectare = 10,000 square meters
• 1 acre = 4,000 sq. m.
• 1 square meter = 10.76 square feet
• 1 kilometer = 0.62 miles 1 meter = 3.28 feet
• 1 meter = 1.09 yards sq.m. = square meters

• PHP or P = Philippine Peso
• USD or $ = United States Dollar m = meter
• approx = approximately
• km = kilometer
• min = minute